Ravelry Basics
•
Posted on July 07 2021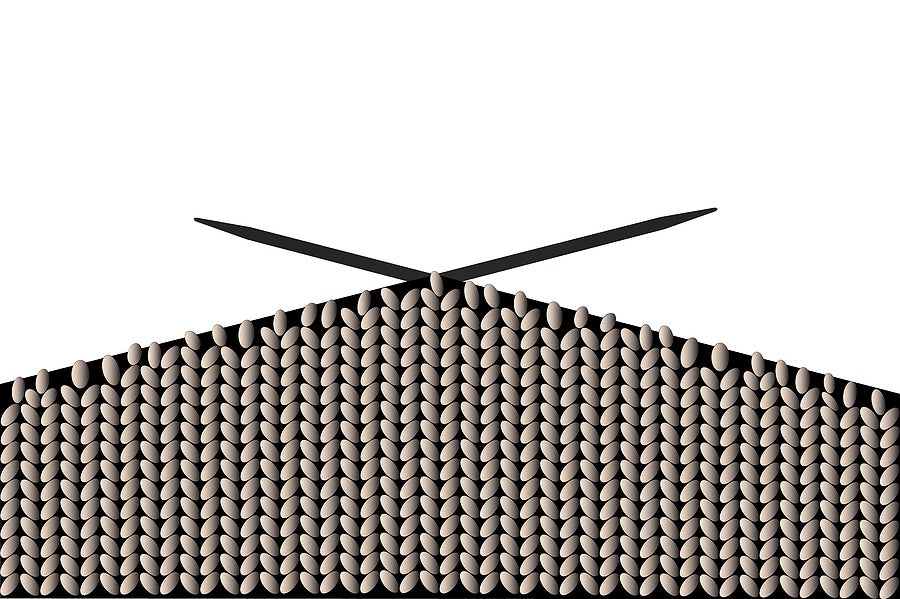 WARNING: The new look on Ravelry is known to trigger eye strain, migraines, and seizures. Proceed with caution.
Ravelry Basics
(please note that bold type signifies a menu option)
Looking for a Project/ Searching for a Pattern
Whether you are searching for a pattern, need information on a yarn or need to keep track of your projects stash and tools, Ravelry is the place to go. It is free to access and get an account so you can save your favourites, establish a library, queue your projects and purchase patterns.
Once you have set up an account, you can search through the thousands of patterns on the site. Choose your craft, knitting, crocheting or both.
You can access the list of patterns in a number of ways.
First, tap/click on Patterns at the top of the screen. Then you will see on the left a box that says Search Patterns. If you know what you are looking for you can type that into the box and hit enter or tap on the magnifying glass icon.
Advanced Search will take you to the same place as Browse Patterns in this order that is within the Hot Right Now box. Once on this page, you can use a variety of drop-down menus to refine your search. Go ahead and explore these categories, click/tap on the options on the left to find more drop-down menus and tick on the boxes to start your search.
Sweaters will be under clothing, hats and scarves under accessories etc.
Refine your search further by choosing age or gender, choose the weight of yarn you want to use, and pick a range for the quantity of yarn you want to use.  As you scroll down you will see there are more attributes by which you can refine your search. I suggest you play a little and see what you come up with.
(Note: The shawl category took me a bit of clicking around to find. If you go to Accessories - Neck, you will find Shawl/Wrap in this subcategory.)
The other option is to just look at what comes up when you click/tap on
patterns. The default for this section is the Hot Right Now setting but you can choose to search by several options including Most Projects, Difficulty and Yarn Requirements.
Now that you know how to search for patterns, you may want to select some to review later and possibly add to your library and or queue. This is where you would add your searched patterns to your Favourites so that you can come back to them for consideration. It is important here to know the difference between Favorites and Library. When you click on a pattern image it will take you to the Pattern page. Here you will find all the details on that pattern and you can choose to add that pattern to your favourites, possibly purchase the pattern in which case it will automatically be added to your Library. In the case of Free patterns, you can choose to just add them to your Library. To save yourself lots of confusion later on, know the distinction between Favorites and Library. Only patterns that you own should be added to your Library. The Favorites are for all of the patterns you like and may want to knit someday.
Once you start adding patterns and designers to your Favorites and Library, Ravelry will start to populate Your Pattern Highlights. When a designer you Favorited releases a new pattern you will get a notification here. Eventually, you will accumulate quite a few Favorites and you may want to categorize these into what is called Bundles. You can see your Favorites by looking in the drop-down menu at the top right under My Notebook. Once in your Favorites, you can scroll through all of your patterns starting with the most recently added or you can create Bundles so that you can have all of your sweaters, hats, shawls in their own bundles to make searching for a specific pattern easier. By creating Bundles for categories of patterns, you can immediately save new patterns to those Bundles. You can also add any pattern to multiple Bundles. One of my favourite ways of using Bundles is when I am deciding on possible patterns to knit as gifts. I create a Bundle for a specific person and put patterns I am considering knitting for them in that Bundle. 
The best way to learn how all of this works is to play around on the Ravelry Site and use the information I have given you to Search and Save patterns you are interested in.
(Bundles are like a filing system. You can group by type of project, yarn weight, person, etc… You determine how you organize your Bundles)
What is in your Library
At some point in time, you will add patterns to your library. This can be done in several ways. 
There are tons of free patterns on Ravelry and you can add these to your
Library
as you come across them. You may even find some patterns that are free for a limited time. These you need to add to your
Library
and
download
them unless you are able to purchase them with a coupon code the designer has offered. Any purchased patterns will automatically be added to your
Library
to access from any of your devices. These patterns are available to you in a PDF format for you to download and print or view through an app such as
Knit Companion
.
You may also have any number of books and magazines at home that you wish to add to your Ravelry Library. If you go to My Notebook - Library you will see an option on your left to
Add Items to My Library
. Click/tap on that, type in the book or magazine you wish to add and if it has been added to Ravelry's master library, you will be able to add it to your personal
Library
.
Now when you search for patterns and visit a pattern page, you will see if you already own that pattern in one of your publications and need not purchase that pattern again. It may also prevent you from purchasing that book or magazine twice. :-)
Purchasing Patterns
As you search for your next project you will eventually come across patterns you wish to purchase. These patterns can be purchased through the Buy It Now option or Add to Cart. If you are purchasing just one pattern, use the Buy it Now option. Sometimes designers will offer a coupon code for a discount. Please read the instructions the designer has given you for the use of that coupon. When you click/tap on Buy It Now, you will see an option where you can use that coupon code. Click/tap on that and enter the code in the exact format the code was provided without any "quote" marks. Then click/tap on Apply and then the discount will be applied.
There will not always be a discount so you can just choose whether you wish to purchase the PDF pattern using your Paypal account or with a credit card. Follow the instructions to make your purchase. The PDF file will then be available to you as an instant download. You should also get an email notification of the purchase. The pattern will then be available to you anytime to download as many times as you wish. These patterns are for your personal use only and not to be shared. Occasionally, the designer may have updates. You may get an email notification or a notification through Ravelry. Updates can be found when visiting your Library. You may see Updates Available on your Library page. Just click/tap on Updates and update any and all patterns available for updating. Easy.
A good habit to get into is to check the pattern page of any pattern you have purchased for any corrections that have been added to that pattern. Read the notes. If you come across a problem within the pattern you can always ask the designer for clarification. Most designers have a way for you to contact them. Many patterns that you purchase will have been tech edited and/or test knitted to catch any errors and improve upon readability. A pattern usually states whether or not it has been subjected to this process. On rare occasions, some errors do slip through that is why it is always good to read and check for updates.
Brigit Hampel
The Enabler Queen
This article is part of the Build Your Skills mini workshops.